While COVID continues to temper how we enjoy activities associated with the Club, we do have a variety of activities for everyone to enjoy. For all Club activities, until further notice, we suggest following the CDC, state, and county guidelines: stay six feet apart, no sharing of food, wear a mask, respect each other's space on the docks, in the Clubhouse, and in the parking lot. As Multnomah County changes risk categories, current specific restrictions will be posted in the Clubhouse.
For cruising, in addition to the COVID guidelines outlined above, on cruises there will be no sharing of
food, and please keep dogs on a leash.
March 19-21—Bartlett Landing (Govt. Island East Dock)
April 23-24—Bartlett Landing (Govt. Island East Dock)
May 28-31—Memorial Weekend Cruise (Hadley's Landing)
12-13— Coon Island East Dock
14-15— Martin Slough
16—Gilbert River Dock
17-18—Hadley's Landing
June 25-28—Schwitter Landing (Gov't Island West Dock)
17—Martin Slough
18—Walker Island
19—Cathlamet
20-21—Astoria West Basin
22—Cathlamet
23—Walker Island
24—Martin Slough
August 6-8—Pirates' Cruise (Schwitter-Govt. Island)
September 3-5—Labor Day Weekend (Beacon Rock)
September 17-19—Bartlett Landing (Govt. Island East Dock)
October 8-10—Bartlett Landing (Govt. Island East Dock)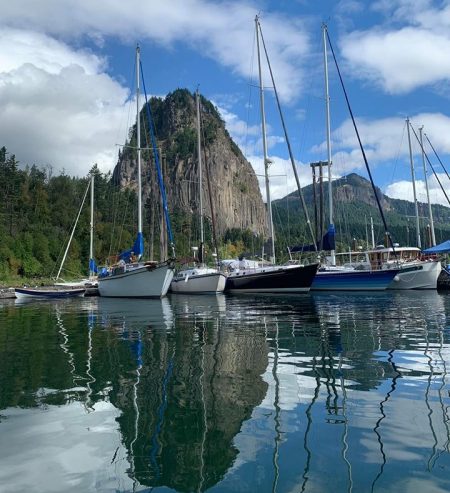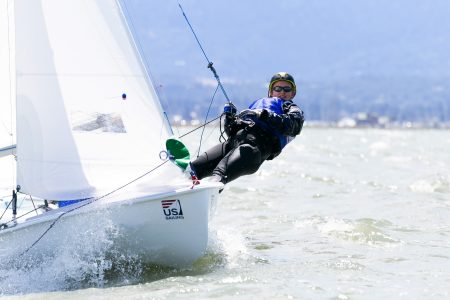 Until further notice, all Board and General Meetings are being held via Zoom. Social activities noted on the calendar are placeholders, so people can tentatively make plans. However, County and State guidelines will dictate when we can safely hold such gatherings. Emails will provide further information as the year progresses.
Board/General Meetings
Coffeehouse Jams
Holiday Gatherings
Knauti Knitters
May: Opening Day Parade
July 4th: Land Cruise
Ladies Dinner
Private events
Walk BBQs
February: Commodore's Ball
Ladies dinners at other clubs
Fundraising events
Christmas Ships
Currently, 6 work hours are required per active membership before June 10th. A recent change will then require 8 hours to be completed before December 10th. Starting in 2022, a total of 16 hours will be required of each active membership, 8 before June 10th and an additional 8 before December 10th, annually.
Due to Covid-19, Work Parties will be different for the time being.

Work activities will be scheduled via emails sent out as tasks are lined up to do.
There will be no snacks or lunch provided.

Assignments will be handed out in the parking lot.


Many tasks can be completed by individuals or pairs on their own time schedule; just contact Toby for work assignments.



Please wear masks when working near others.
Each year RCYC dredges the moorage. In the last year, however no dredging occurred in response to the COVID virus. Therefore, as many members have noticed, the moorage has silted in. The dredging effort generally commences the first week of November and continues until completion, which takes about 6 weeks depending the progress made. The moorage is surveyed and the depths to be dredged are determined. A final survey is undertaken the second week of October.