Moorage
Rose City Yacht Club is a secured moorage with 150 slips and concrete docks.
Onsite Amenities
We offer a floating workshop, shower, mast puller, pump out station, and ice.
Dredge
Volunteers operate our dredge to maintain the uniform minus-six feet depth.
Clubhouse
The floating clubhouse seats about 86 people with maximum capacity of 96.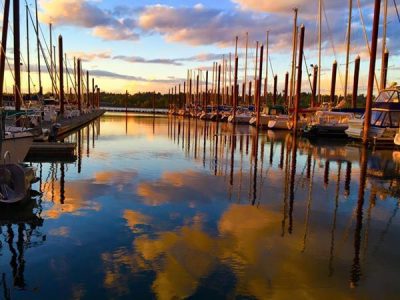 Activities
Join us for the Commodore's Ball, potlucks, cruises, races, live music, and more!
Education
We offer boater education classes and expert speakers at monthly meetings.
Reciprocals
Rose City Yacht Club has reciprocal agreements with nearly 100 yacht clubs.
We offer free moorage for reciprocal club visitors, five days per year maximum.
Visitor Brochure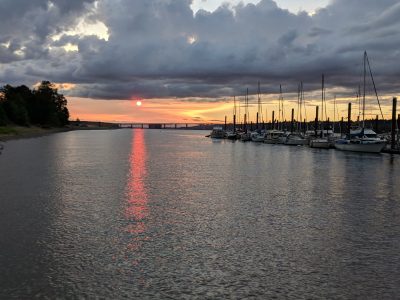 Prospective members, please follow these procedures:

Prospective members will first attend a Board of Directors Zoom meeting (second Monday of each month, 7:00 p.m.) and will contact Judy Oxborrow for instructions on how to provide a check for $1079.50.  Membership costs include an initial one-time assessment, plus payment of the first recurring quarterly fees.  Moorage Fees range from $150 to $217 per quarter.

Contact Membership Support for help in applying for membership:
Email Judy Oxborrow
Phone: 503-652-1549