Facilities
Moorage
Rose City Yacht Club is a secured moorage with 150 slips and concrete docks.
Note: moorage is available only to members. If a member sells a boat in the moorage to a non-member, the non-member owner must usually remove the boat from the moorage within 10 days of purchase. The boat may be assigned a slip in the moorage only after the new owner is sworn in as a member and has met all other requirements (e.g. provided proof of insurance, signed a moorage agreement, etc.)
Onsite Amenities
We offer a floating workshop, shower, mast puller, pump out station, and ice.
Dredge
Volunteers operate our dredge to maintain the uniform minus-six feet depth.
Clubhouse
The full capacity of the floating clubhouse is 84 people, and the floating deck another 50 (inclusive of anyone present serving or running a meeting).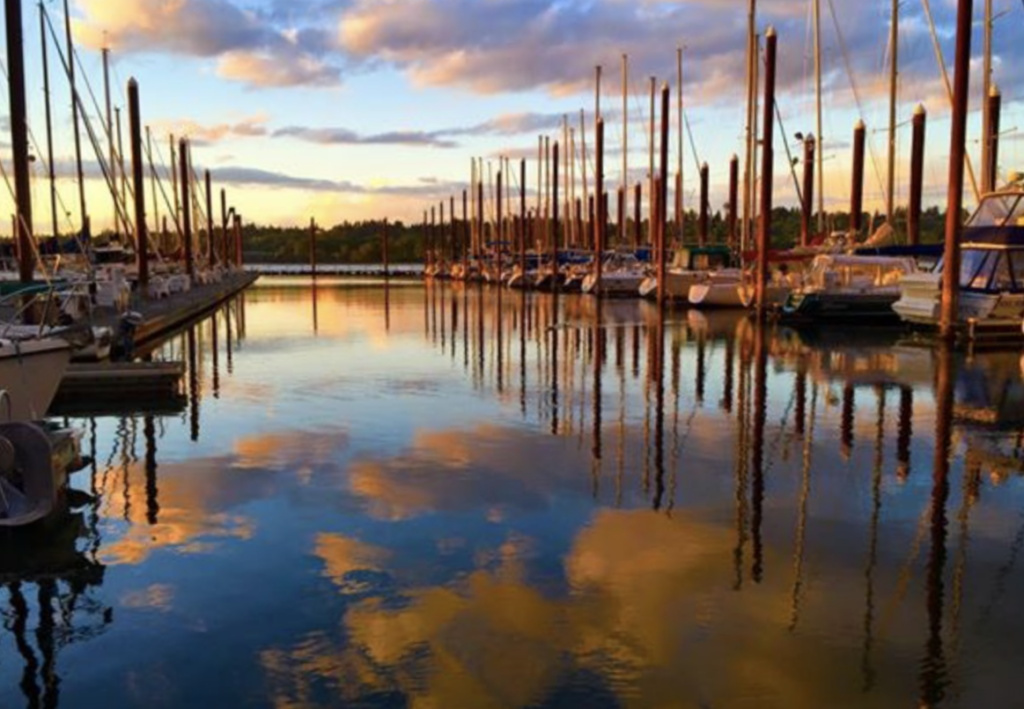 ---
Benefits
Activities
Join us for the Commodore's Ball, potlucks, cruises, races, live music, and more!
Education
We offer boater education classes and expert speakers at monthly meetings.
Reciprocals
Rose City Yacht Club has reciprocal agreements with nearly 100 yacht clubs. We offer free moorage for reciprocal club visitors, five days per year maximum.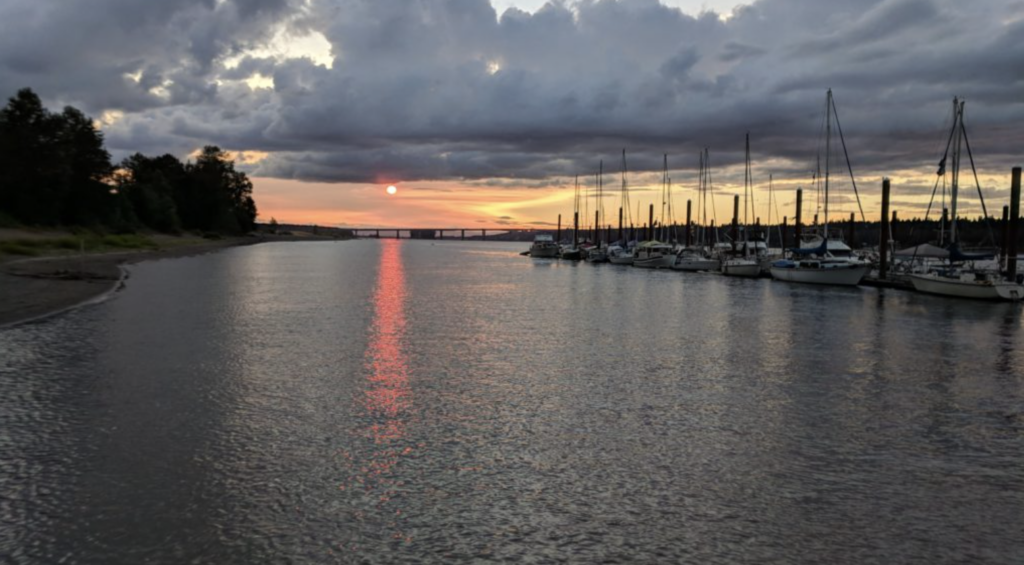 ---
Join
Prospective members, please follow these procedures:
Complete the membership application and the moorage request.
Attend the Board of Directors' Meeting via Zoom, 2nd Monday of the month, 7 p.m.
Members are informed of new member application in the Foghorn monthly newsletter.
Prospective member is introduced to members at the General Membership Zoom Meeting, 3rd Wednesday of the month, 7 p.m.
The Board will vote on your application at their next regular meeting.
If approved, attend the General Membership Meeting to be sworn in, 3rd Wednesday of the month, 7 p.m
Prospective members will first attend a Board of Directors Zoom meeting (second Monday of each month, 7:00 p.m.) and will contact Member Support Person, Judy Oxborrow, for instructions on how to provide a check for $1079.50. Membership costs include an initial one-time assessment, plus payment of the first recurring quarterly fees. Moorage Fees range from $150 to $217 per quarter.
Note: moorage is available only to members. If a member sells a boat in the moorage to a non-member, the non-member owner must usually remove the boat from the moorage within 10 days of purchase. The boat may be assigned a slip in the moorage only after the new owner is sworn in as a member and has met all other requirements (e.g. provided proof of insurance, signed a moorage agreement, etc.)

Contact Membership Support for help in applying for membership:
Contact Judy Oxborrow
Finance Committee
To inquire about slip availability:
Email Matt Richard
Moorage Chair