Commodore's Welcome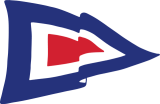 Welcome! Since its beginnings in 1932, we have grown steadily to a 150 slip member-built and owned marina with concrete docks and a floating clubhouse. We do not allow live-aboards, but do have a shower room for members spending weekends on board.By performing all of our own maintenance and construction with volunteer members, the club provides a very affordable member experience. Note that performing construction and upkeep on the facilities is a membership requirement. A minimum number of "work hours" is required each half year. The Club has a pump out dock, and there is a commercial fuel dock located at the next door marina. 
We enjoy one of the newest all-concrete marinas in the NW, with pressure water and all-GFI power to slips. Our marina is strengthened to withstand winter winds, and we maintain depth with our own member-operated Dredge, the "J Randall". Depth is maintained at approximately minus 7 feet at zero on the Columbia River gauge. Note that this can diminish to minus 6 feet in the fall during low tides. Our slips are sized for boats up to about 12 feet of beam pretty easily, and some accommodate boats a foot or two wider. Dock tie-up lengths vary from 30 feet to 42 feet. There is normally a 6 month to over a year's wait for a slip, after being sworn in.
We offer multiple cruising opportunities and sponsor local races. Members have trophied in ocean races regularly. Traditionally our members cruise to BC and Washington waters, and also down to California, Baja and the South Pacific. There are organized cruises on the Columbia River and many informal gatherings at nearby docks and anchorages. We have an annual cruise to the lower Columbia River and stops at island anchorages are encouraged.
We are family oriented and traditionally have social activities year around. While many activities have had to be scaled back or postponed due to precautions caused by the current pandemic, we are slowly building back with smaller events, and emphasizing outdoor gatherings. For the immediate future, our monthly in-person meetings also remain on-line, via Zoom. Building long term friendships with conversation, shared food, and beverages remains important, but presently we strive to protect the health of our members. Caring for our extended boating family is vitally important. In nice weather our members now enjoy a new floating deck with several BBQ's, beside our clubhouse. We cooperate with the CRYA and other yacht clubs, and have reciprocal privileges with many yacht clubs in the NW United States, BC Canada, and beyond.
Sincerely,
Commodore Loren Beach and First Mate Kathy
(Note: The order of names does not always reflect a hierarchy of authority onboard !)